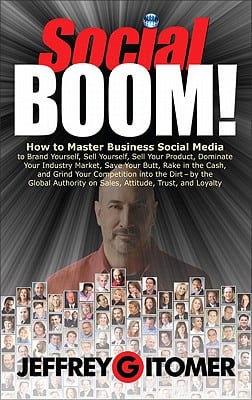 Title: Social Boom! How to Master Business Social Media to Brand Yourself, Sell Yourself, Sell Your Product, Dominate Your Industry, Save Your Butt, … and Grind Your Competition into the Dirt
Author: Jeffrey Gitomer
Pages: 192
Picking up the Social Boom readers might assume that this book couldn't possibly teach you the foundation for how to build your social media and and personal brand, but it does and it packs a powerful punch.  Gitomer begins the book with a simple premise that "Business social media is the new cold call."  The book focuses on the popular social media platforms LinkedIn, Facebook, Twitter and Youtube and takes  you step-by-step on how you can build your personal or even business online profile one hour a day.  The only cost is "your time."  However, the most important part that Gitomer and his co-authors stress throughout the book is value.  This key word shows up in reference to almost every single aspect of social media.
HEAR are a few great quotes from the book –
"There is an unspoken strategy for businesses to employ and that strategy focuses around the word value. The more you offer, the more attractive you will become.  The less you offer the more anonymous you will remain." – Gitomer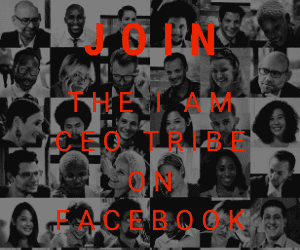 "In this distracted environment you must immediately spotlight your unique competitive advantage. You have only an instant to communicate, convince, and convert." – Sally Hogshead
Bottom Line: A great quick read that will change the way you interact socially through LinkedIn, Facebook, Twitter, and YouTube.  No longer will you tweet about making a peanut butter and jelly sandwich, but you will provide your followers with valuable and content rich information.