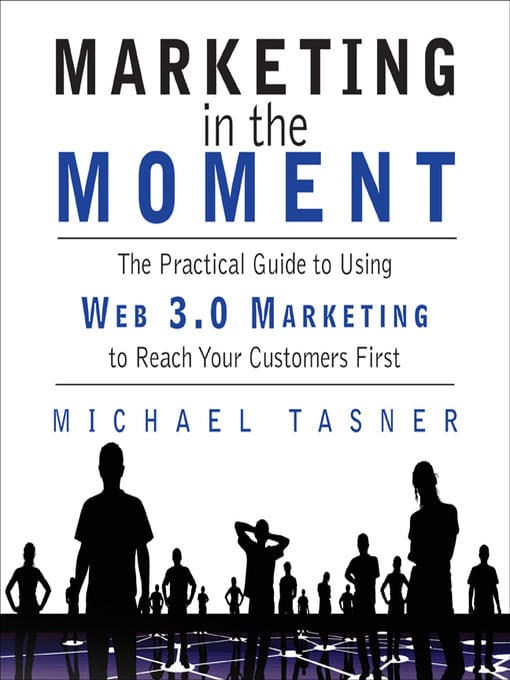 Title: Marketing In The Moment: The Practical Guide to Using Web 3.0 Marketing to Reach Your Customers First
Author: Michael Tasner
Pages: 214
It's interesting that this book is called Marketing In The Moment: The Practical Guide to Using Web 3.0 Marketing to Reach Your Customers First because it is is also getting you prepared for the Marketing needed for "today" and "tomorrow". While many of the large companies have already saturated Web 2.0 Marketing, this book is a refreshing look on the future of marketing and provides an action plan for how marketers can leverage the new marketing tools.  In a quick and very easy to read and execute book, Author Michael Tasner outlines 5 key components of Web 3.0 Marketing:
Microblogging
Virtual reality worlds
Customization/personalization
Mobile
On-demand collaborations
In addition, the book provides a case study with examples from Web 3.0 companies including Amazon, Zappos, Salesfore.com and Cisco, so that readers can see the execution of Web 3.0 Marketing in successful companies.  Finally, the book wraps up with a way for marketers to put an action plan into place and how to give back to charities.
As Tasner explains in the book: "The Web is constantly changing.  Never stop reading and continuing your education.  Stay on top of the current trends so that your business can constantly be ahead of that curve, leaving your competition in the dust."