Other
Never Get A Real Job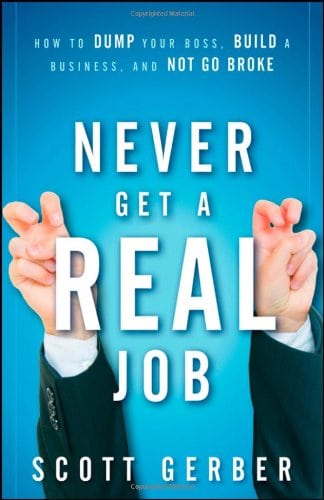 Never Get A Real Job by Scott Gerber certainly gets your attention.  If you missed the chance to pick up this book, make sure you pick it up soon.  While Gerber targets Generation Y who are experiencing record numbers of unemployment.
The book starts off with Gerber's dedication:
This book is dedicated to the death of the "real" job. Die you miserable bastard.
This blunt, no-holds bars writing from Gerber is even seen in the chapter titles which ranges from "Everyone Poops. Yours Isn't Special" to "Get Off Your Ass and Start Up!". Honorable mention goes to "Shoestrapping (Because the Boot Is Too Damn Expensive)", "Facebook Isn't A Marketing Strategy", and "No One Cares About You Unless You Make Them Care."