Infographic
HR of the Future: 10 Skills You Should Have to Stay Competitive in 2022 – [Infographic]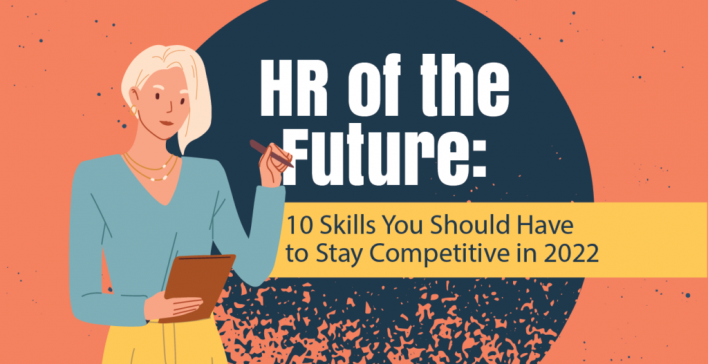 The business landscape is getting more competitive than ever as technologies continue to evolve at breakneck speed. At the center of this trend, you'll see that HR is also going through major transformations in the way they hire and manage people.
On the one hand, HR remains the primary force that's responsible in helping the organization prioritize employees' happiness. To do this, HR needs to come up with employee-friendly programs and policies when conducting training, managing the workforce, establishing the office culture, and so on.
On the other, HR is also responsible for making sure that the company succeeds in keeping up with the competitiveness of industry leaders by harnessing their expertise in recruitment. This means upgrading their current skill set to cater to the requirement of companies in investing in talent that possesses skills of the future.
Check out the following infographic to gain more insights about relevant HR skills that you need to work on as we approach a new era.